Hilltop Event Center/ Golden Generation Center
Golden Generation Ltd Inc. is a nonprofit organization (Tax ID 47-0618372) located in Oxford, NE. The Golden Generation Center has been serving senior citizens and the community since 1978 .
The Golden Generation's mission is to provide a home atmosphere for senior citizens through meals and extra activities such as health clinics to keep them current with health, medical, and Medicare needs.
The Golden Generation Center not only provides activities for senior citizens, but also offers excellent meals daily to the community, serves Meals on Wheels, and accommodates many gatherings, large and small for the entire community. Some of these gatherings include: family reunions, wedding receptions, baby showers, graduations, and other various parties.
The Hilltop Event Center rents our facility for numerous events. There are 3 options for rent, the large dining room, the big south room, or the whole facility...kitchen included. Rent for an evening, a day, or a weekend. We can also cater your event!!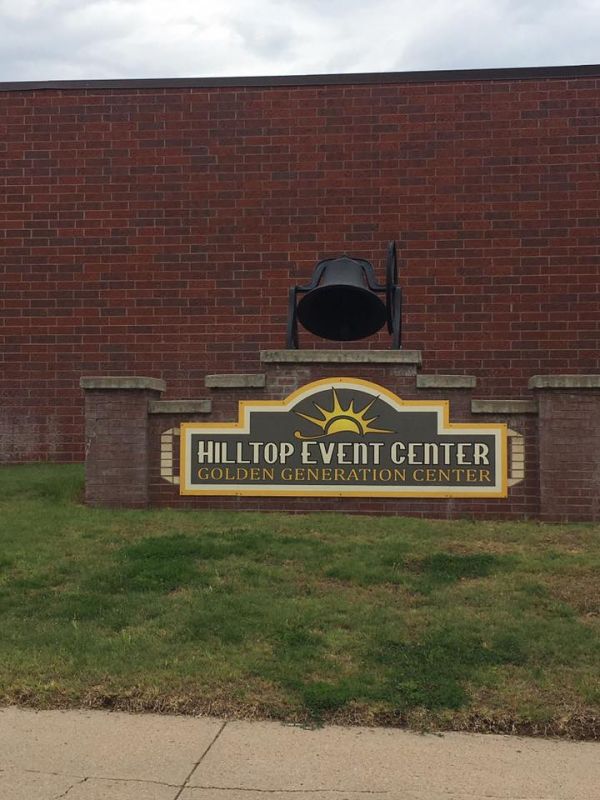 Locations
Golden Generation Center
600 Central
Oxford, NE 68967
308-824-3878
Hilltop Event Center
plan your event here