Oxford Public Library
Monday - Thursday 2:30 pm- 7:30 pm
Friday 10 am - 5 pm
Saturday 9 am - 2 pm
Closed Sundays
"A library is not a luxury but one of the necessities of life." - Henry Ward Beecher
New selection of books each month
We welcome book requests! if there is a book or an author that you would like to see in teh library please feel free to fill out a book request form at the front desk, we will do our best to get it in on our next order
Interlibrary loans
Small selection of large print books
Nebraska author and Nebraska history section
Old Oxford Standard Newspapers dating 1896-1979
Current Magazines - may be checked -out
Local and area newspapers
Comfortable reading area
Accelerated Reader books for children and teens
OverDrive- offers a large selction of free eBooks and audio books (sponsored by Friends of teh Library Group)
We offer an area to hold meetings, classes and other events-free of charge during business hours, $25 charge after hours
Large selction of DVD's-free check-outs with a library card - 3 DVD's for 3 nights
Children's programs - like our Facebook page for updates
Xbox and several games available for anyone to play at the library
Great selection of cake pans
Free wireless internet access
Several library computers free to use
We teach basic computer skills by appointment or as needed-free of charge
Printing - 15 cents per copy - black and white
Color copy machine - 25 cents per copy
Laminating - $1 per foot
DVD scratch removal machine
Fax machine - $1 per fax
Photo Kiosk!!!!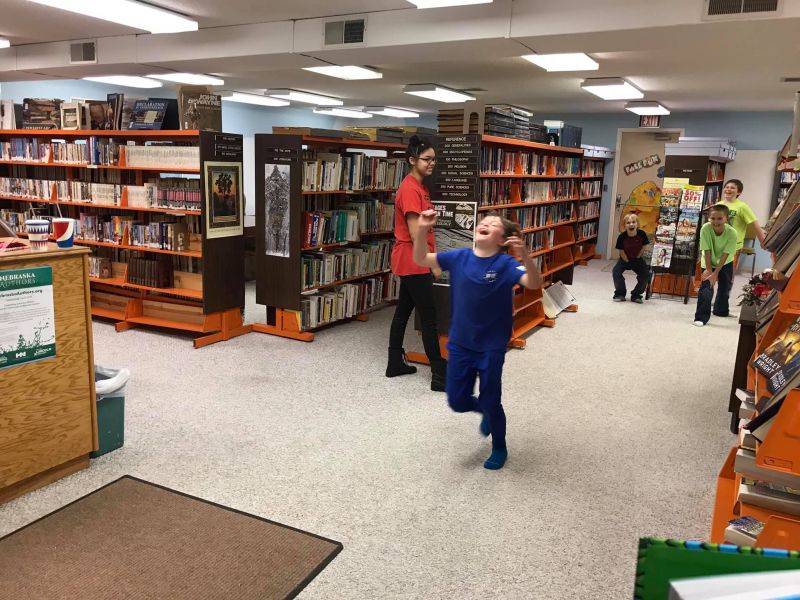 Contact Info